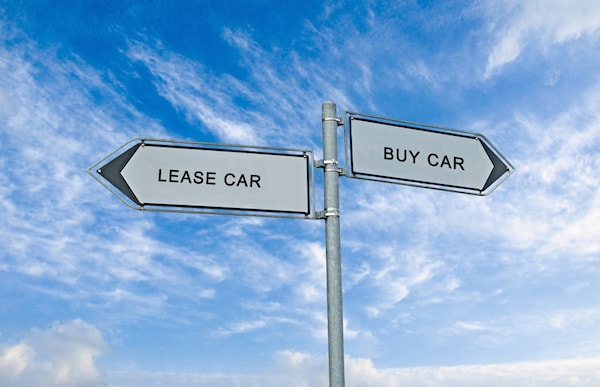 When you need a new vehicle, there are always options. Many drivers only focus on buying a new or used car, because that's what many shoppers often do, but that's because they don't realize all of the advantages of leasing a Hyundai near Clinton at Phillipsburg-Easton Hyundai. It can be beneficial to understand the differences between financing and leasing when you're in the market for a new ride, which is why we wanted to break down the pros and cons of each. The important thing to remember is that it comes down to what you need from your vehicle. You have to factor in what kind of driving you do on a regular basis and figure out if leasing or buying a new car or SUV works for you.
Financing A Hyundai Near Clinton
Let's take a look at buying a car first, which has many advantages and a few drawbacks. First off, when you buy a new car through financing, you own it. That means you can do whatever you want with it when you buy a new Hyundai near Phillipsburg. You can put as many miles as you want on it, you can modify it with aftermarket parts, and you can trade it in or sell it whenever you want. No one can tell you what to do with your new car and it even helps you build equity because as you make payments, it builds value for you.
Those are some great advantages, but there is one thing to keep in mind when considering buying a new Hyundai-the upfront costs. You have to make a down payment that can be quite substantial and your monthly payments will likely be higher as well. Another thing to keep in mind is that many vehicles lose their value quickly over time. This means that even if you keep your vehicle in great shape, it may not be worth that much when you want to trade it in. You also have to pay for any repairs that happen after the warranty expires when you own a car, although with a Hyundai, that won't happen for a decade!
Leasing A Hyundai Near Phillipsburg
There are some great reasons to consider leasing a new car or SUV at Phillipsburg-Easton Hyundai. One major reason so many people choose to lease a car is because it's extremely affordable due to the fact that you don't have to put a lot of money down. That means that your monthly payments are also lower. Since the term limit is usually about three years, you can switch vehicles often, which is nice if you like having the latest technology. It also means that your vehicle will be under the warranty the entire time you drive it.
That sounds like a great deal, right? It can be as long as you don't put on too many miles. When you lease a car, there are mileage limits and you can incur extra fees if you exceed them. That's one of the downsides to leasing. Since you are essentially borrowing the car for a set amount of time, you can only put so many miles on it, and you can't modify the vehicle in any way. That means you have to keep it in good shape and you can't add any accessories while you drive it. You also have to maintain a good credit score when leasing, otherwise the upfront costs may increase. 
Contact Phillipsburg-Easton Hyundai to learn more about financing a new Hyundai near Clinton. To get started, give us a call at (855) 984-7704.