Why Buy a Pre-Owned Hyundai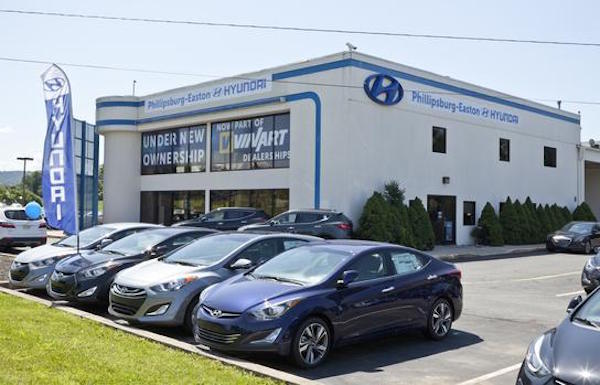 If you need a new set of wheels, but don't think you have the budget for a brand-new car, then you may think your options are pretty limited. However, that's not the case when you visit our used Hyundai dealer serving Phillipsburg. We offer a wide selection of pre-owned vehicles from many different brands that you can check out right here on our website. Let's take a look at some of the great reasons why you should consider buying a pre-owned vehicle from Phillipsburg-Easton Hyundai.
Buy a Used Hyundai Near Phillipsburg
It used to be that buying a used car was a risky proposition, since you had no idea where the car was before it made it to the lot. That's not the case when you buy a used Hyundai at our Phillipsburg area dealership. That's because each pre-owned vehicle goes through a rigorous inspection process before it makes it to our lot so that you can be sure that you can count on it for a long time.
Buying a used car can be a great way to save money. We offer a great selection of vehicles for under $10,000. So even if you don't think you've got the money for a dependable and stylish vehicle, you may be surprised when you shop at Phillipsburg-Easton Hyundai. Our knowledgeable sales team can help you find the perfect vehicle for your needs so that you get everything you need at a price that fits in your budget.
If you've got a little more money to spend, but still want to get the most value possible, a certified pre-owned Hyundai could be a great option. Every certified pre-owned Hyundai must meet a stringent set of requirements before they get the stamp of approval. Each model also comes with a warranty that is similar to a new car so that you get extra coverage when you're out on the road. Certified pre-owned Hyundai models are always low in mileage and come from the most recent years so that you get a vehicle that basically runs and feels like it's brand new.
Our team of friendly and knowledgeable sales specialists is more than happy to help you find a used Hyundai that checks off all the boxes in your search list so that you can be satisfied with your purchase. They can help set you up with a test drive so that you can get a real feel for the vehicle before you buy.
Contact Phillipsburg-Easton Hyundai today if you are interested in buying a used car or SUV. To get started, please give us a call at (855) 984-7704.