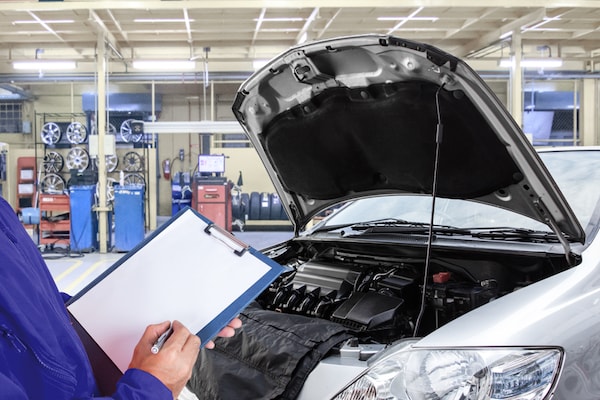 Having a service center that you can count on no matter what is a wonderful thing. When your engine starts making a funny noise, or your brakes start acting up, that's when you want to have a reliable Hyundai service expert near Phillipsburg. That's exactly what you get if you bring your vehicle to Phillipsburg-Easton Hyundai.
Our state-of-the-art facility is capable of handling any maintenance or service you need on your vehicle from a basic oil change to a transmission overhaul. You can get what you need in a timely manner because our number one priority is making sure our customers' needs are met each and every time.
A Dependable Hyundai Service Center Serving Phillipsburg
You can always count on us because our technicians are expertly trained and have an intimate knowledge of all the components in your Hyundai, no matter what model you drive. They have the tools necessary to diagnose what isn't working and get it fixed right the first time. We strive to minimize any disruption to your day by streamlining our service process.
We can get you in and out quickly when you come in for basic routine maintenance like a tire rotation, brake inspection, battery replacement, or oil change. You can wait comfortably in our waiting room while we take care of business. You'll be back on the road before you even know it! All you have to do is call our Phillipsburg area Hyundai service center, or schedule an appointment online to get routine maintenance done.
We can also diagnose any serious issues that you may be having with your car or SUV. Our service technicians will inspect everything to make sure they have the problem located and then work to get you back on the road as quickly as possible. You may need to have your brakes replaced, get new tires put on, or something more serious, but no matter what, we do the job the right. You can be sure that we only use genuine Hyundai parts whenever possible so that we can maintain the integrity of your vehicle and preserve the warranty. There are always Hyundai service specials that Phillipsburg area drivers can take advantage of when they need to come in for reliable auto service.
Schedule a service appointment today at Phillipsburg-Easton Hyundai if you are in need of quality auto repair or routine maintenance from our service experts. To get started, you can give us a call at (855) 984-7704.